Mathieu Ménard, winner of the Prix Voltaire 2020
Mathieu Ménard, our 2020 winner, shows here his commitment and his desire to meet his contemporaries. He thus offers us the series « Femmes de la halte » in the form of triptychs. This complex and at the same time refined presentation of the residents of a reception center in the Paris region rings true.
Each, welcomed and some welcoming, poses facing itself, from the back and then three-quarters. These sets end with the image of an important, vital, memory or hope object, which these invisible women of the street have chosen to show.
Paradoxically, it is this object which brings us to the most intimate of these portraits and thus opens a little the doors of what sometimes helps them to move forward …
Of a rigorous construction and under an adequate light highlighted in a bright red which reinforces the links of the series, « Femmes de la halte » is a social report for which the photojournalist did not hesitate to assume the aesthetics.
This remark as this form seduced us, because they leave a very strong impression of empathy and truth, without ever falling into the trap of miserableness.
The Prix Voltaire de la Photographie will therefore have the pleasure of exhibiting an extract from the finalist series and of course the complete series by Mathieu MENARD, portraits of isolated women who are usually invisible, in prestigious national monuments, starting October 3.
We like to imagine the smile of the patriarch of Ferney, philosopher of lights and humanist so committed, at the idea of ​​hosting at his place such an exhibition….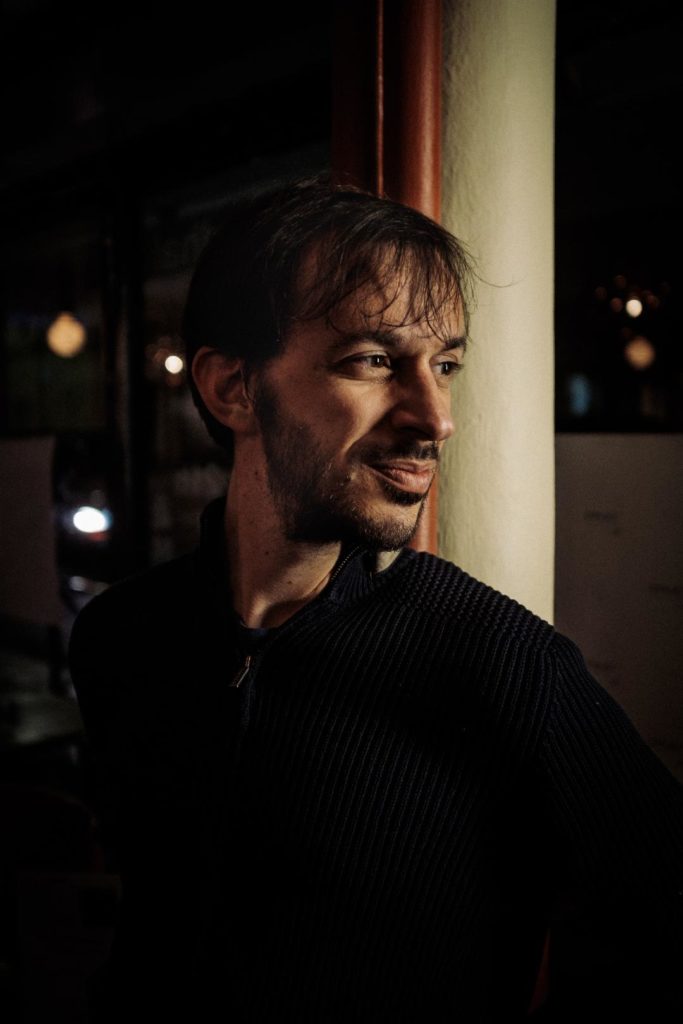 © Mathieu Ménard
Mathieu Ménard
"Photography allows me to materialize – through an aesthetic as well as a documentary approach – my commitment to societal subjects that affect me particularly."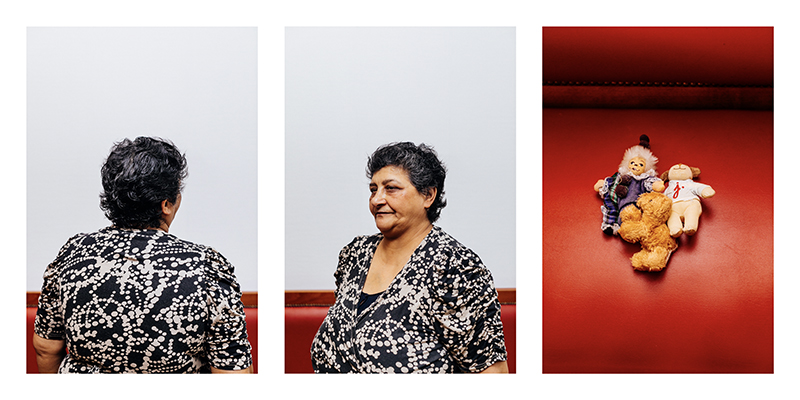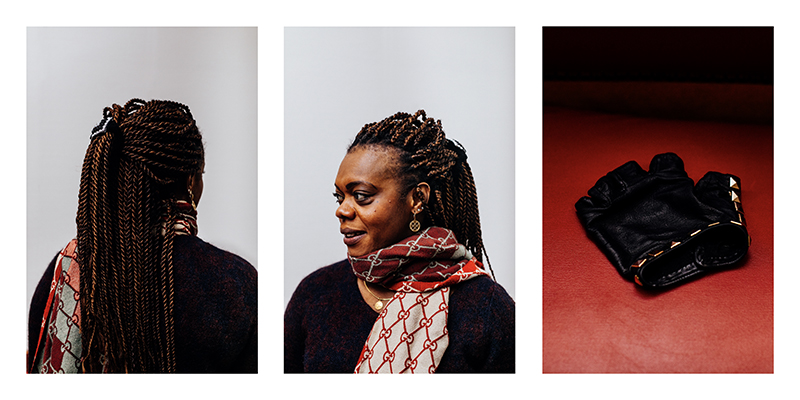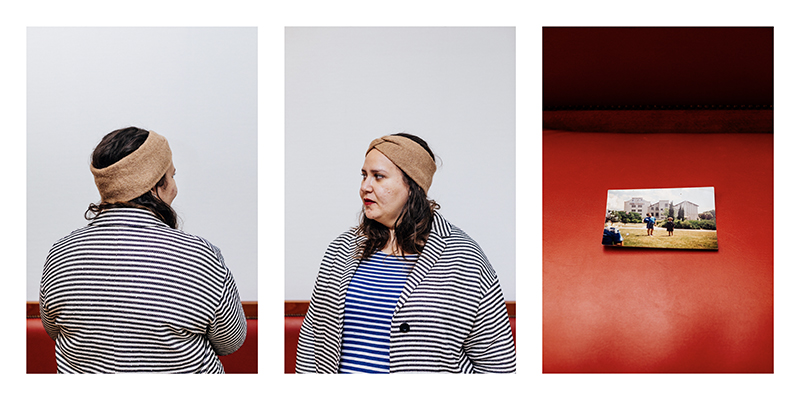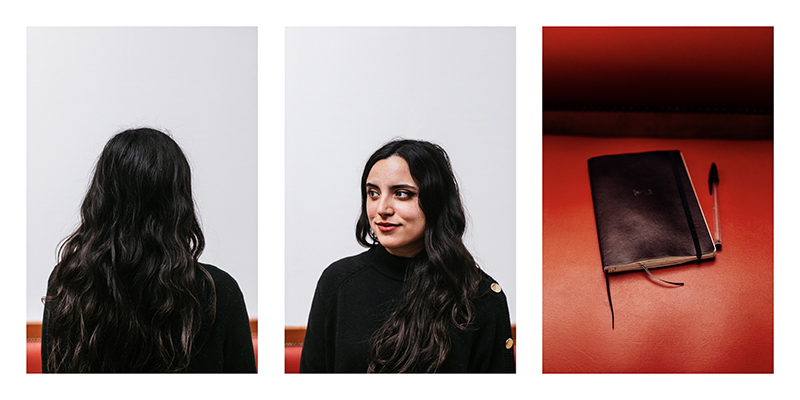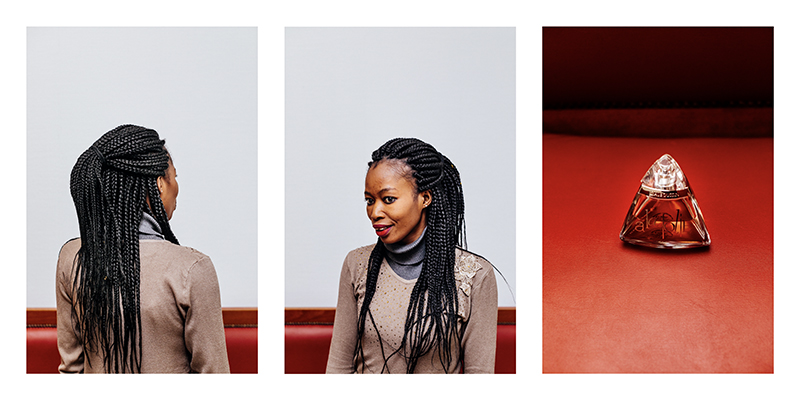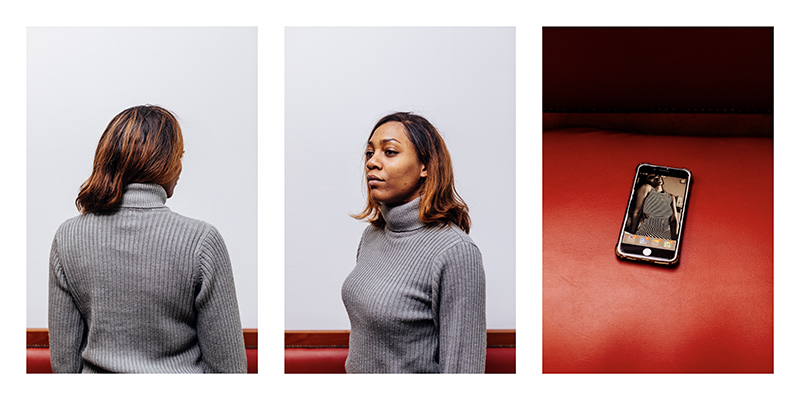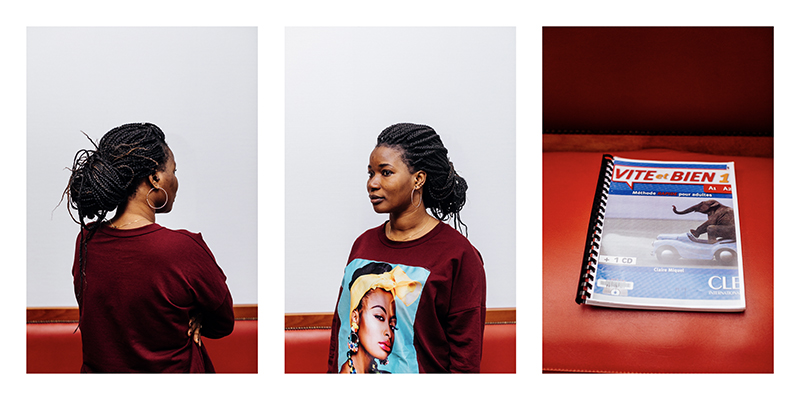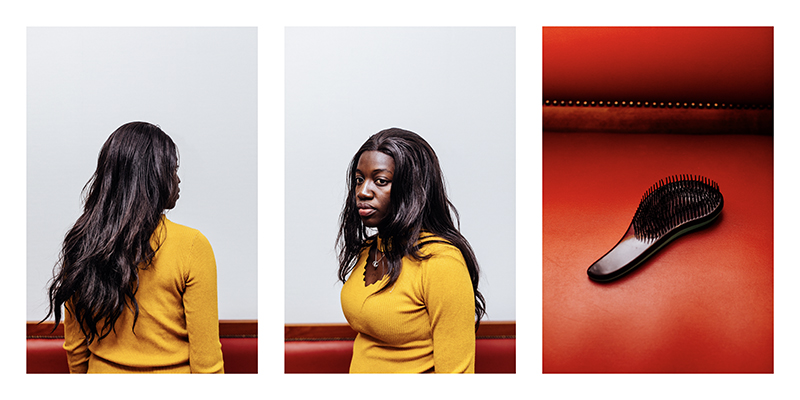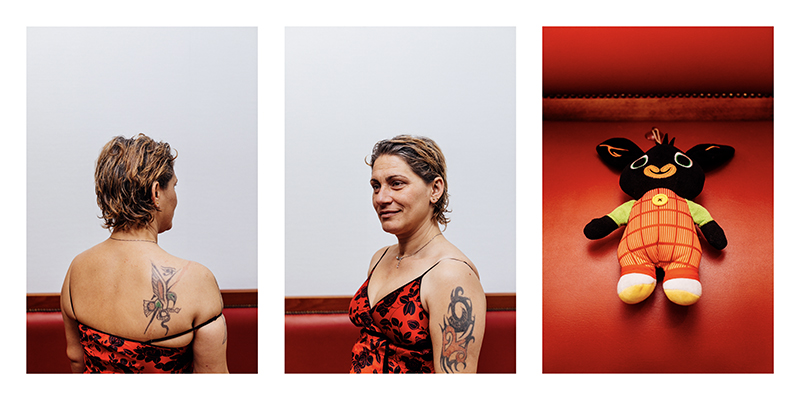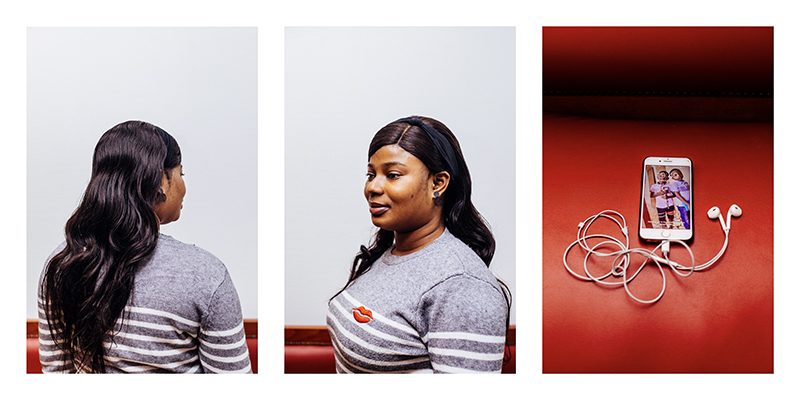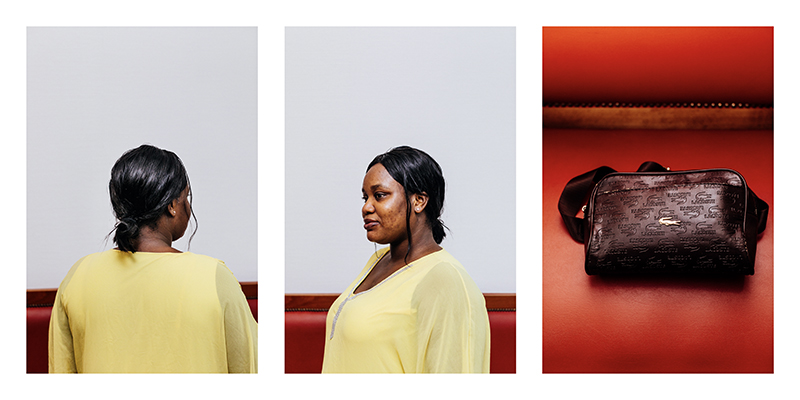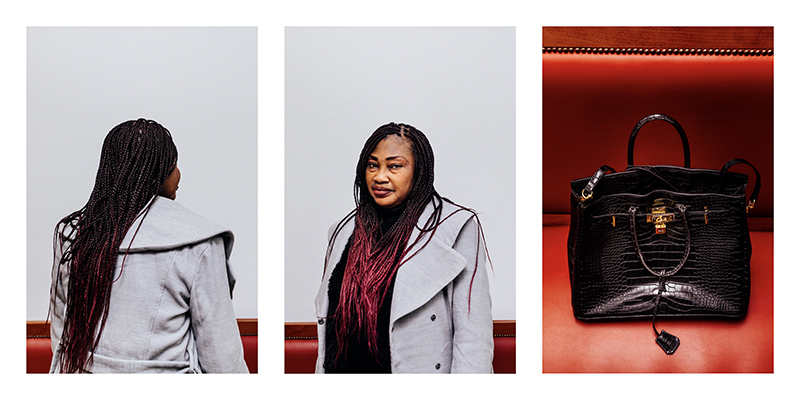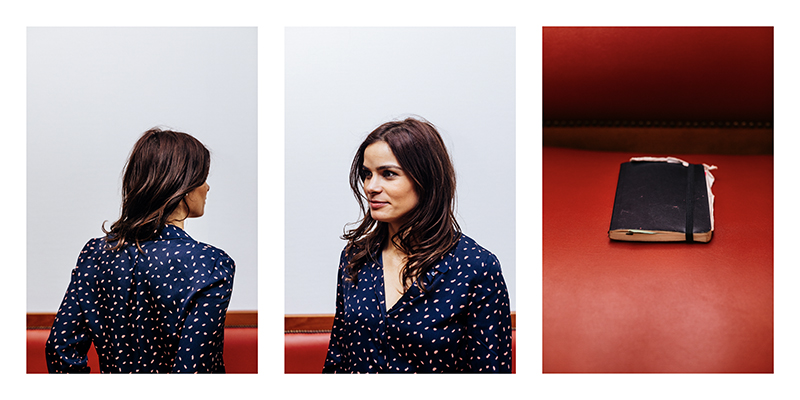 © Mathieu Ménard
These women who show themselves first from behind, these are the women who live on the street and who you usually don't see. These are the "invisible". For security they hide.
In the evening, they come to the home to recharge their batteries, to rest. They are accompanied and helped to move towards a lasting housing solution and a new life.
Today, these women reveal themselves, pose in front of the public, show their faces and their personalities. In these triptychs, they reveal themselves in three ways: from the back, from the front and through an object that is dear to them.
Among these « femmes de la Halte », there are also those who, every evening, are there to welcome those who are accommodated, those who listen: social workers. They also lent themselves to the exercise of the triptych portrait, because all these women have something to show, to tell of themselves that the others do not know.