Opus 2 – nomination of the 2023 jury
The organizing committee of the Prix Voltaire de la Photographie is pleased to announce the appointment of its jury for the Prix Voltaire 2023.
Composed of renowned professionals in the field of photography,
this jury will have the difficult task of selecting the winners from among the applications received.
Discover the jury members here
Opus 2 – opening of the call for applications
Applications for the Voltaire Photography Prize are open.
Your application must reach us before March 31, 2023, containing the selection file and the signed regulations.

Last stage 2022: Château de Bussy-Rabutin
Invitation to the inauguration of the last stage,
November 19, 2022 at the Château de Bussy-Rabutin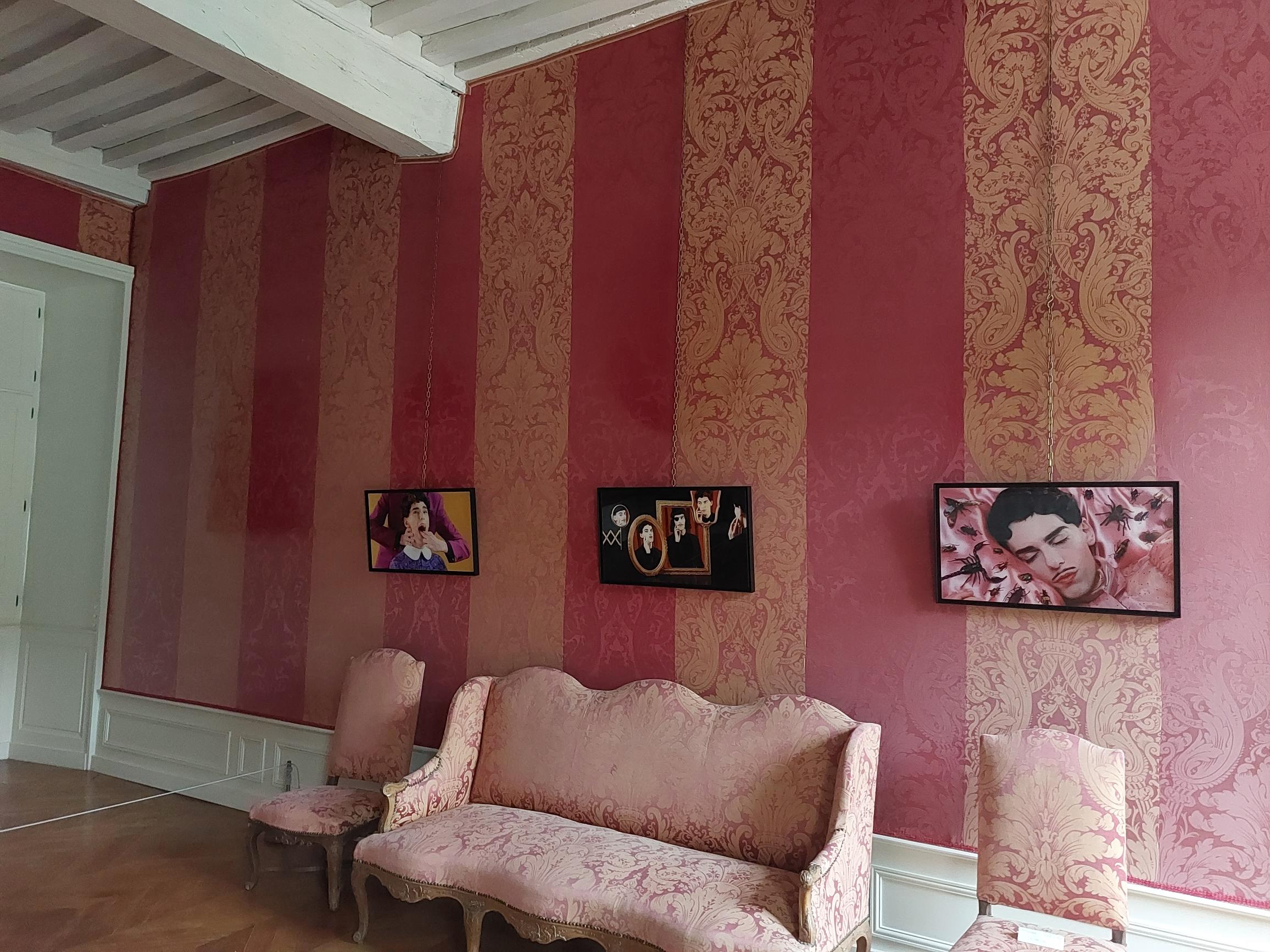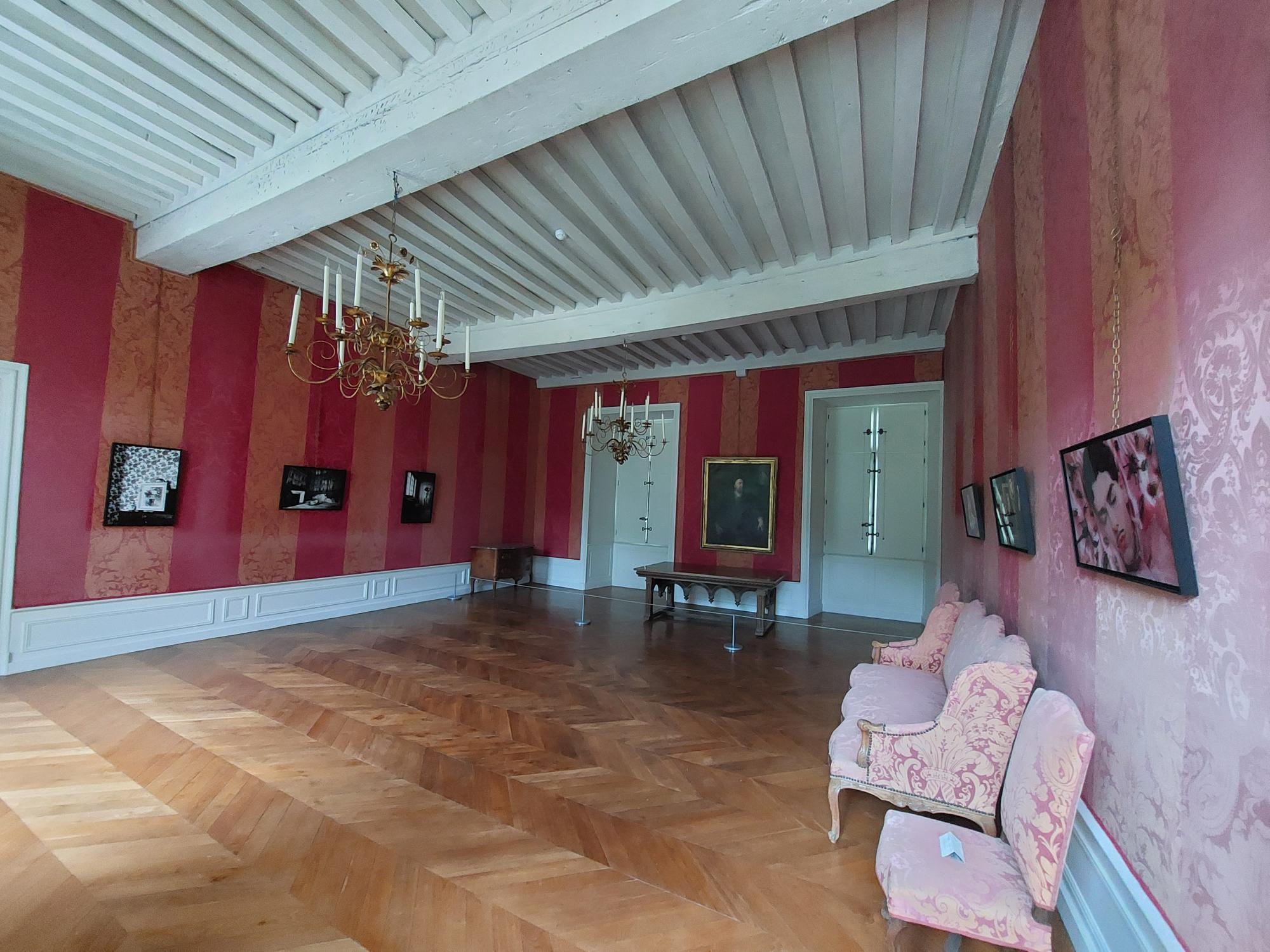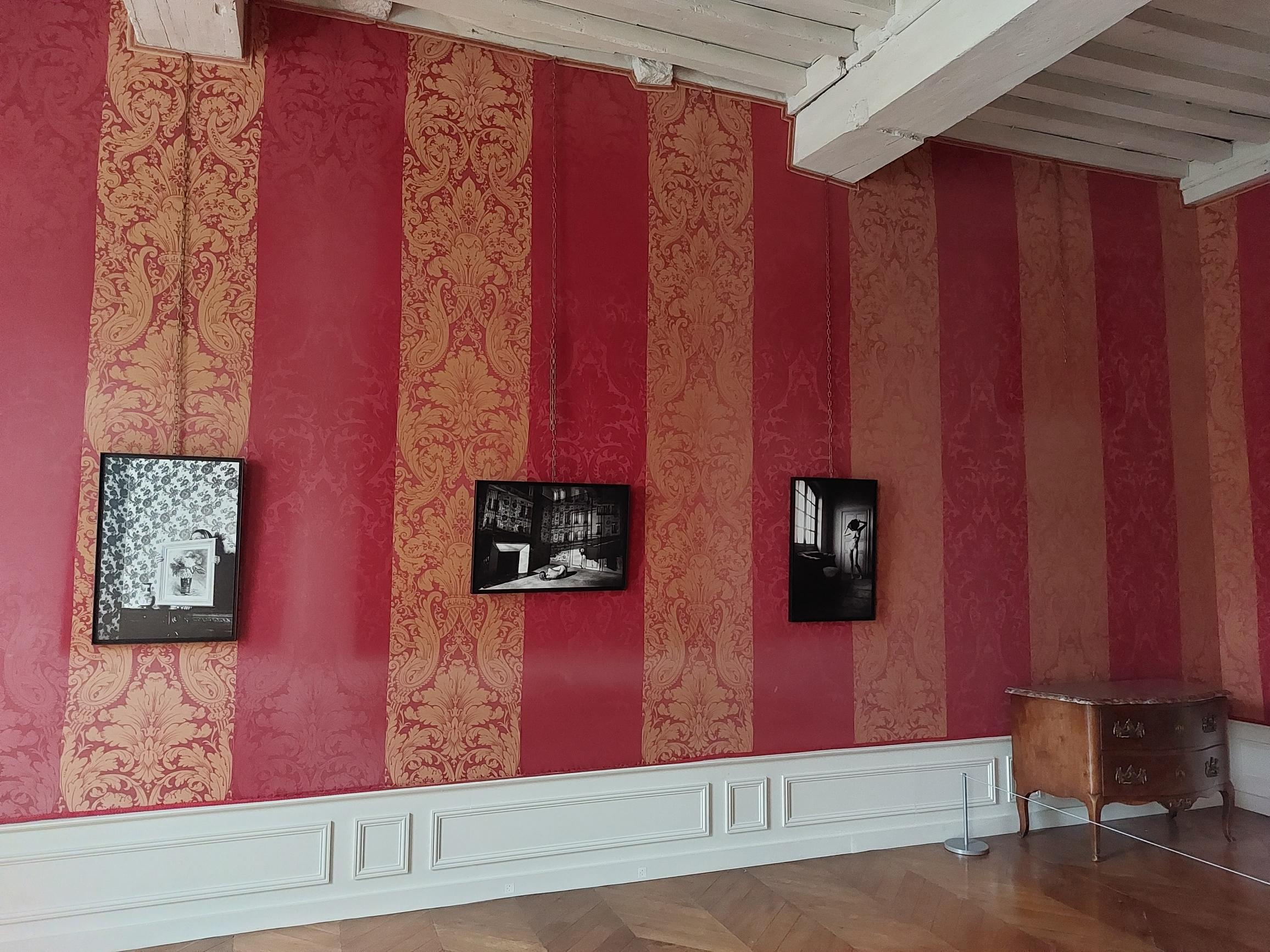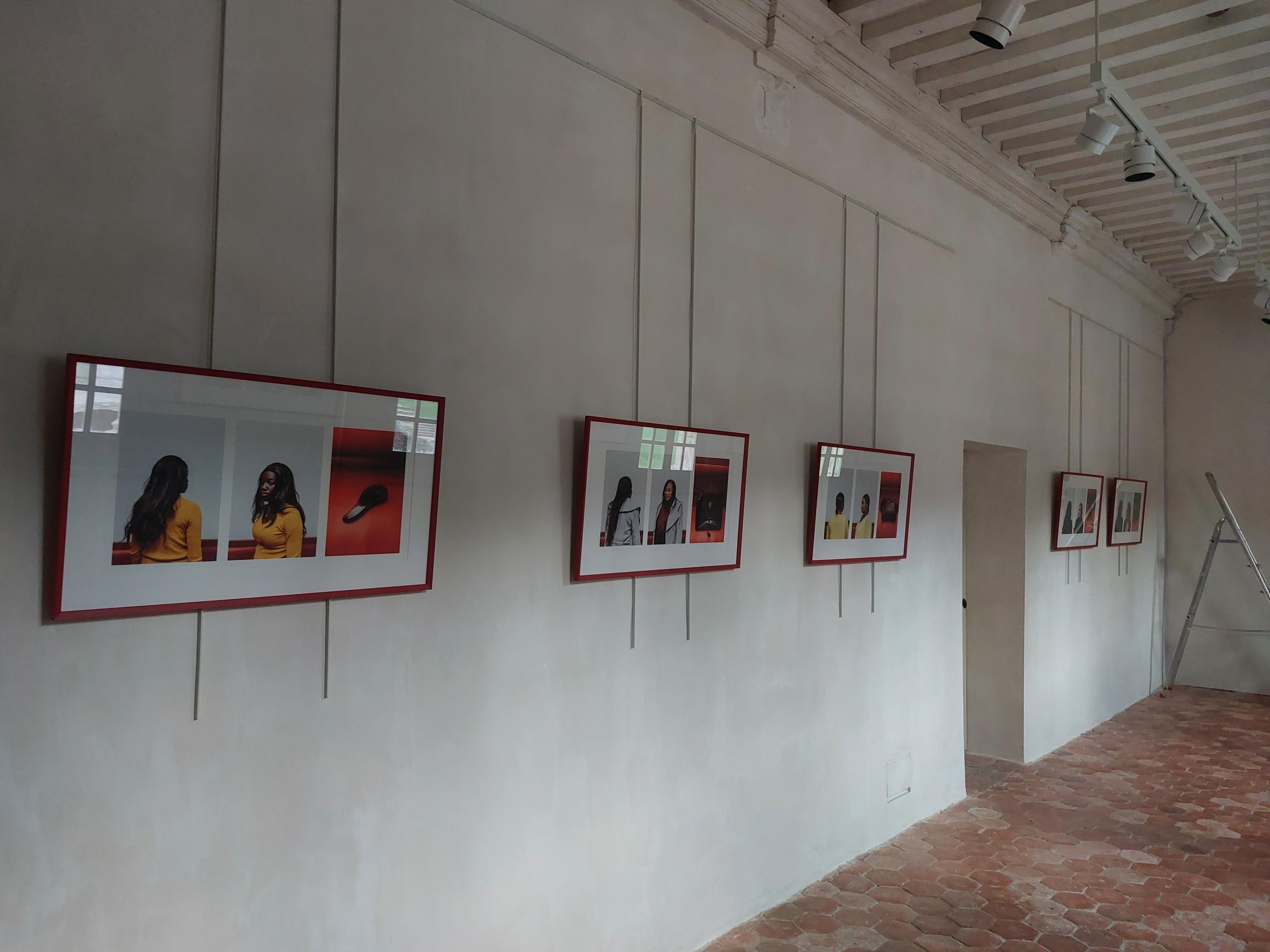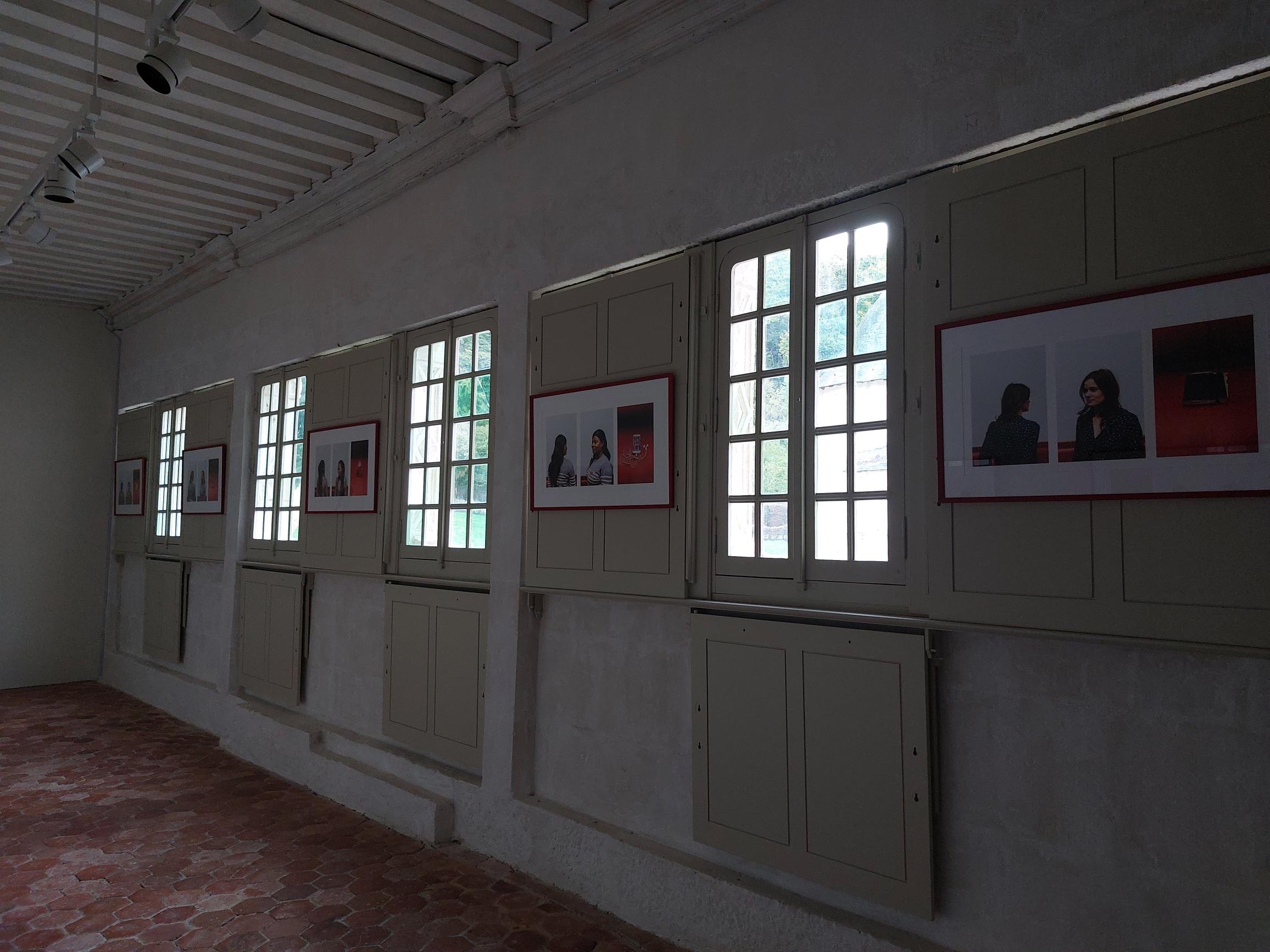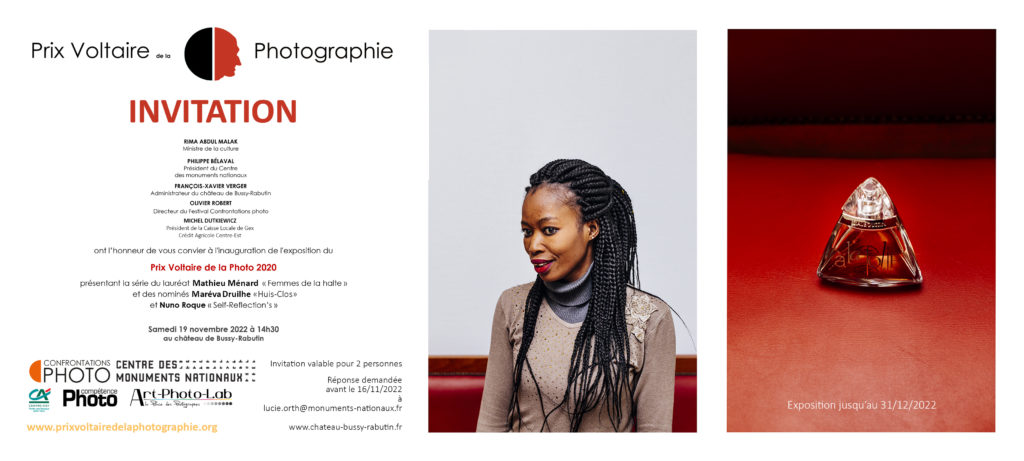 Presentation of the Voltaire Prize for Photography Friday September 3 at 6 p.m.
The winner of the Voltaire Prize will face the public on Saturday September 4 at 10 a.m.
An exceptional opportunity to discuss with him about his series and his work as a photojournalist.
Have you ever entered a camera?
This is what the Center des Monuments Nationaux invites you to do, with Maréva Druilhe, finalist of the Prix Voltaire de la Photographie 2020, by creating an installation that reproduces the interior of a camera obscura.
A dark room, with the exception of a tiny luminous entrance: this is the optical principle of photography.
Come and admire the exterior, seen from inside the Château de Voltaire on Saturday September 4, from 2 p.m. to 5 p.m.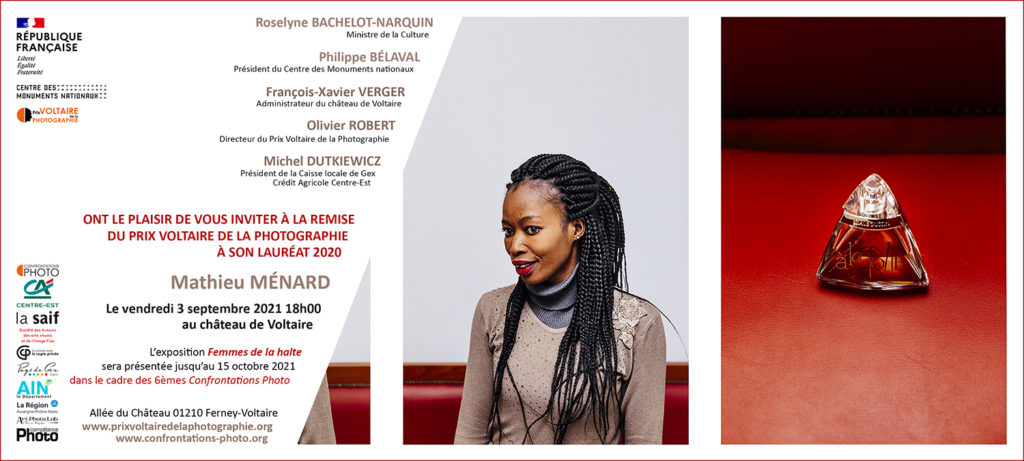 Extension of the Voltaire Prize for Photography exhibition at the Place des photographes (Arles)
Exhibition by Mathieu MENARD (2020 winner), Maréva DRUILHE and Nuno ROQUE (finalists).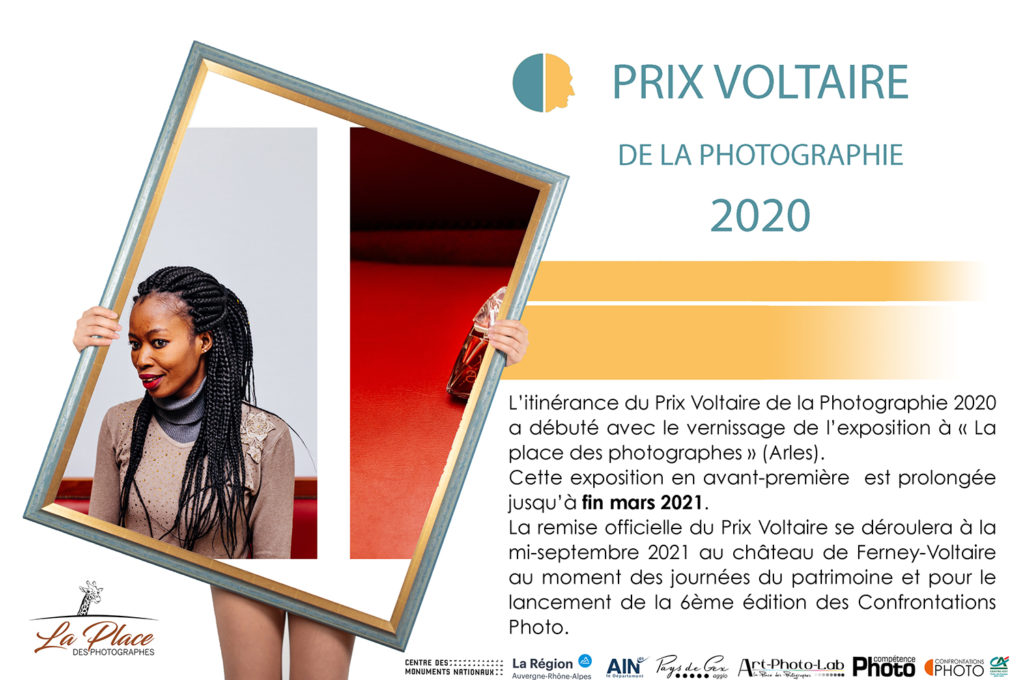 Interview with Mathieu Menard, winner of the 2020 Voltaire Photography Prize